The world is changing at an unprecedented pace, and with that comes a new set of challenges. The more I look around, the weirder and wackier things seem to be (Conscious AI, Cultivated Meat, UFOs, Elon, High Schools with planetarium, and even common dating practices like taking walks on a first date = cringe, etc.. ). On top of that, information is becoming outdated faster than ever before. If only we could go back to simpler times.
What am I trying to say? Expect a new email from me every 1-2 weeks, filled with my latest insights and updates.
I'm still figuring out what or where this email newsletter thing is going, but with how fast innovation and information move, waiting a whole month to share the latest just doesn't seem right. Content and new insights has a short shelf life these days. My aim is to ensure that you don't miss out on any crucial developments or amazing discoveries (at least, as I see them) that might be lurking in various rabbit holes across the vast expanse of the wacky world wide web. So, here we go..
The main theme for this week's edition is:
Big Ideas + 2023 Trends
AI + Education?
Social Commerce + Gen Z
Climate Tech
Gen X Across The Globe
New Social Consumer Apps
Creativity and more!
Reply in the comments if there's anything specific you'd like to see. And please forward to 1 person that might find it valuable!
---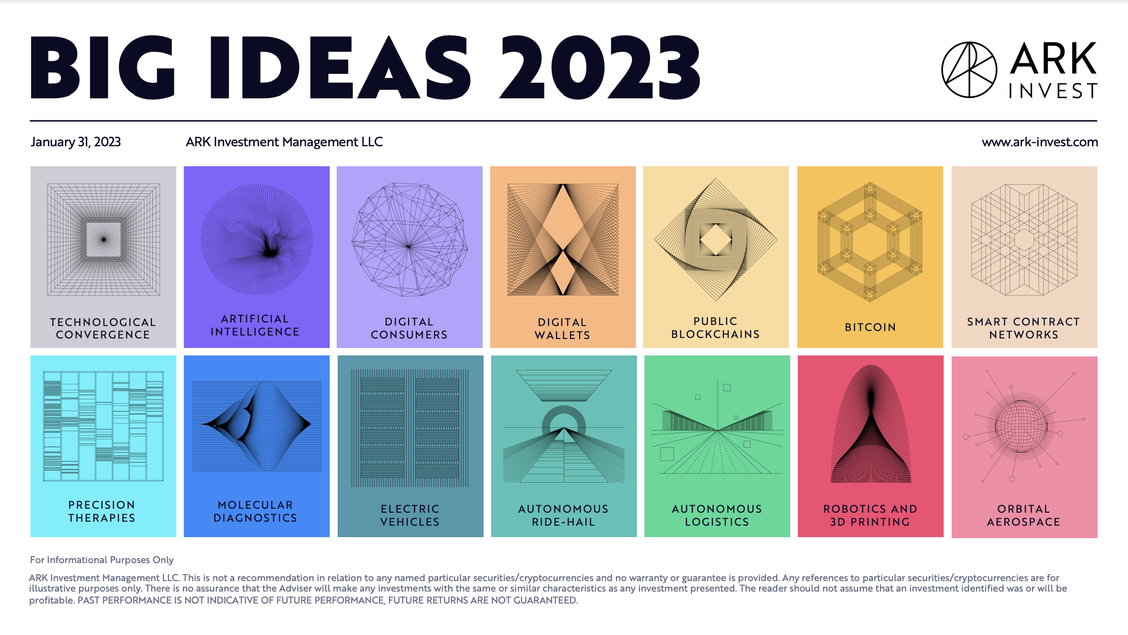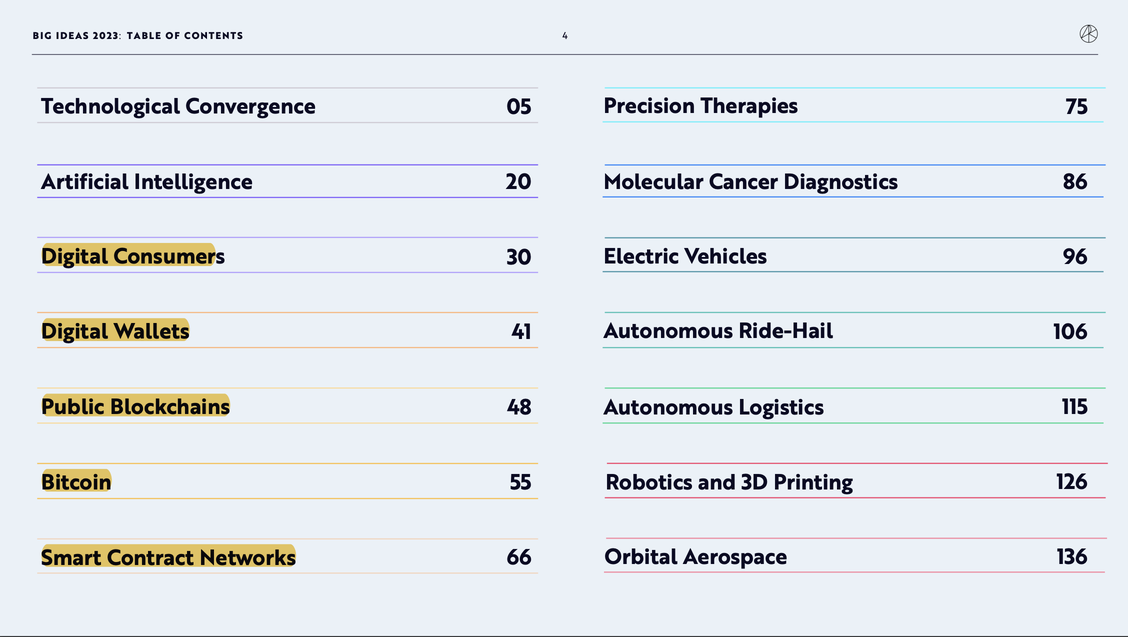 Innovation is Taking Off!
Out of all the reports I've read this year, this 153-page gem is a personal favourite. It's definitely worth checking out, even if you just skim it. Unlike other predictive reports, ARK nails it when it comes to linking all the themes together.
---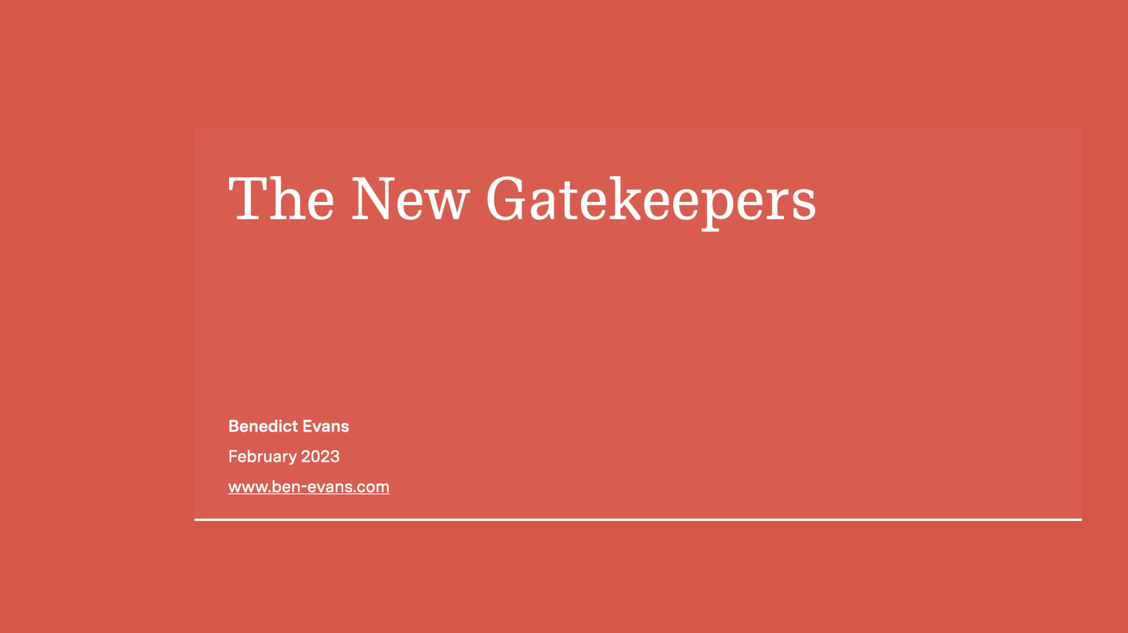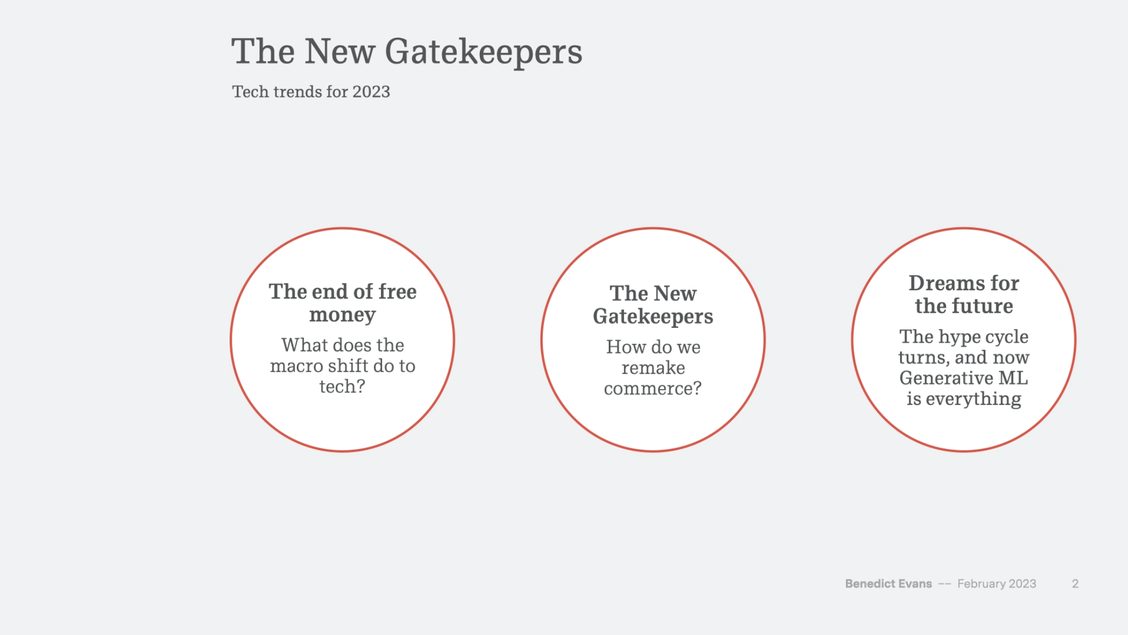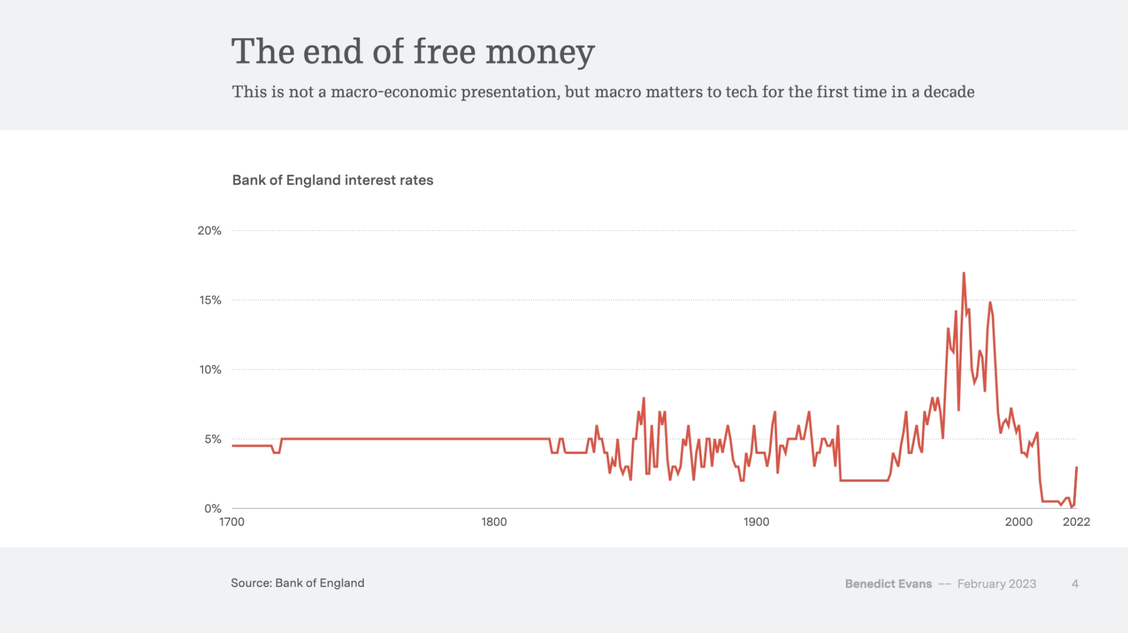 The End of Free Money
This report from Ben is another must-read - it's packed with incredible insights. Grab a second coffee.

---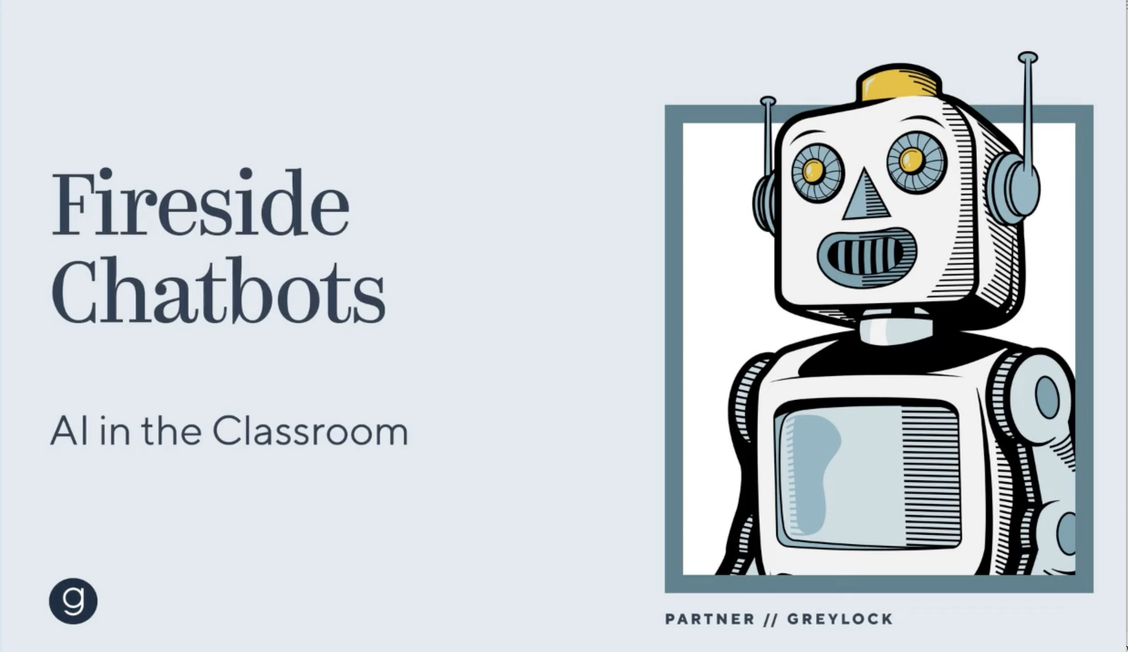 The Potential Benefits and Drawbacks of AI in Education with Reid Hoffman
Of the many transformative possibilities of artificial intelligence, its potential to impact education is among the most exciting. It's also one of the most contentious.
Reid Hoffman sits down with Chat-GPT for a fireside chat. And it's a mix of awe-inspiring, terrifying, awesome, and breathtaking, to say the least.
"As an AI language model, I can enhance the education experience by supplementing and augmenting human teachers, enhancing the learning experience with interactive and engaging content, and increasing accessibility to education."
This episode had me vibrating, man. So many jaw-dropping and mind-blowing moments! While strolling through Stanley Park, my mind couldn't help but drift off to the potential of this technology to level the playing field for emerging markets and underprivileged countries. Should governments focus on investing in AI chat-based education systems over traditional streams? Seems like a huge Duh! Who owns and operates these LLM systems? And how can we get everyone on board?
I had another realization about the concept of AI literacy, similar to the time when reading and writing were first introduced, where children were taught these skills while their parents couldn't fully participate in them, creating a divide between the pre and post-literacy eras.
So, it's crucial to onboard parents, educators, and children in a thoughtful way. As I mentioned in an earlier discussion, mastering the skill of prompting - knowing how to prompt effectively - is essential. This sets the stage perfectly for our discussion of AI GUI, which we'll explore further down this page and next week (link to post incoming.
I'm all about 'learn by doing', so check this episode out and open up a ChatGPT browser! Blog Post: https://greylock.com/greymatter/ai-in-the-classroom/
Listen here: Apple Podcast / YouTube / Spotify / Soundcloud.
---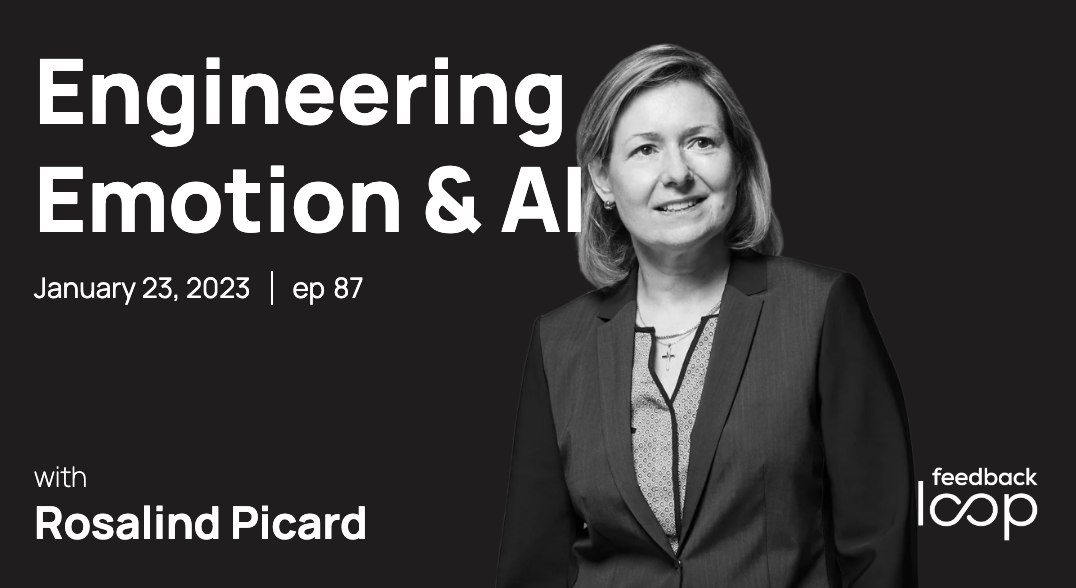 This podcast with @RosalindPicard about Engineering Emotion & AI was a pleasure to listen to. For those playing or building with AI, this is a must-hear.
The pod explores the topics of regulation, big data, and unexpected challenges
Takeaways: create with a sense of curiosity and ethics in mind.
Blog Post: https://www.su.org/feedback-loop/engineering-emotion-ai
Listen here: Apple Podcast / Spotify / Google Podcast
---
Social Commerce & Youth Culture Unveiled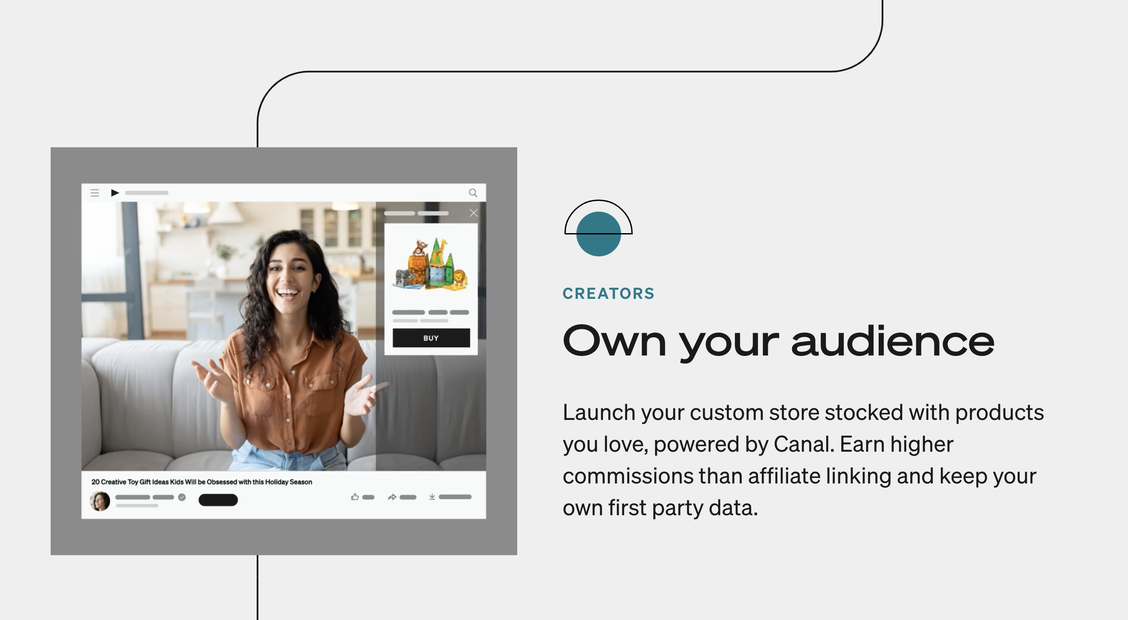 The next big trend in the creator economy and DTC e-commerce world is boutique marketplaces. A collection of curated products from around the internet can now be provided by creators as their own online store or marketplace. Own your site, checkout, customer. No affiliate links, or promo codes.
What does it mean? Everyone is an online retailer. Curation and trust are absolutely everything. Two startups worth checking out: Flagship Shop + Shop Canal.
Here are some other discoveries or insights:
---
Curious about Gen Z's views on the future of work? Check out this tweet that summarizes an ongoing trend: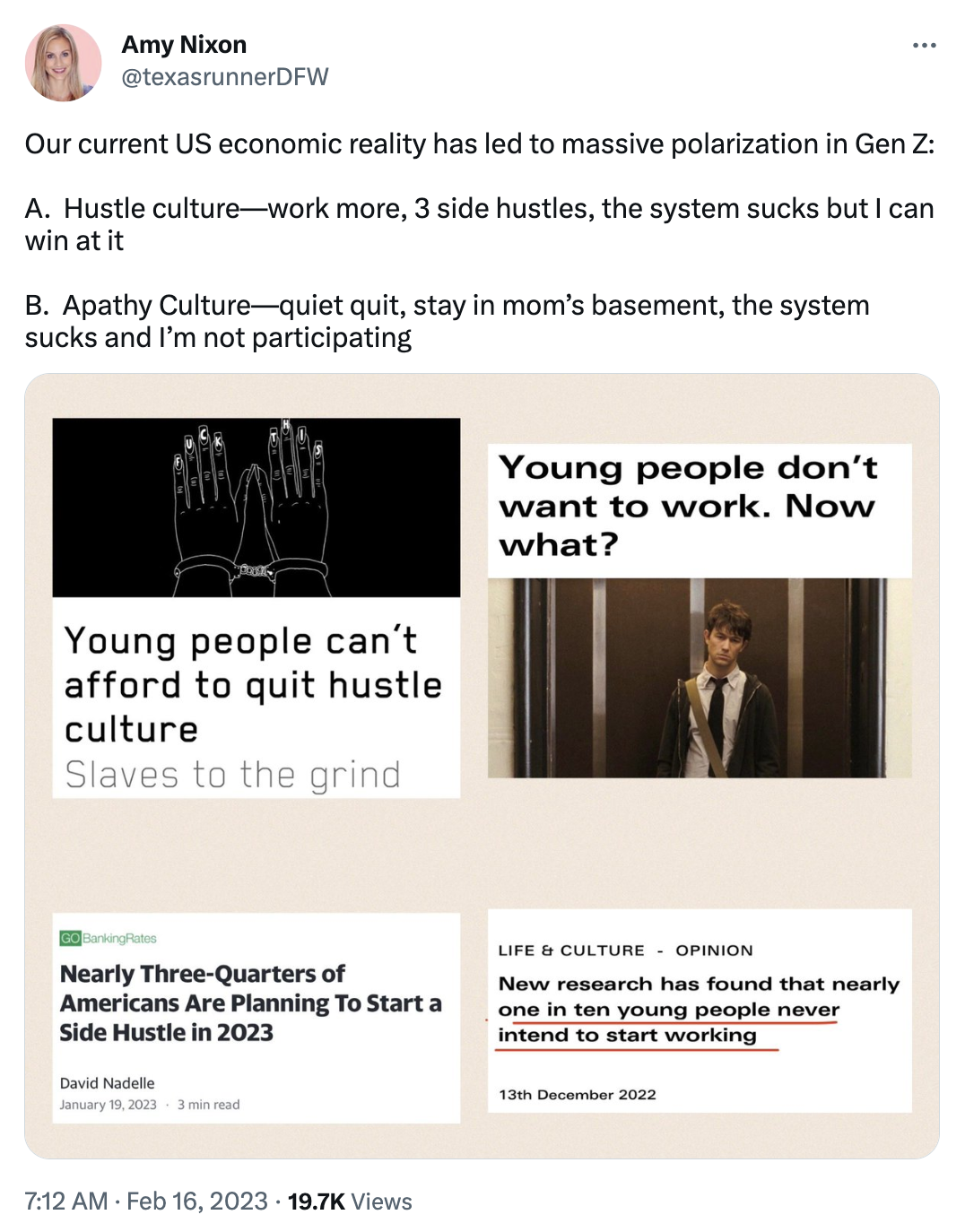 Keep an eye out for a forthcoming blog post and deck dedicated to Gen Z and the Future of Work, but in the meantime, here are a few additional shares:
---
Gen Z Trends
Think Forward, what's in store for 2023 report from we are social is 🔥🔥🔥!


"For any brand or individual that wants to embody realness, the margins have become the only safe place to be."
"For the young and online, a fluctuating or fluid self isn't just allowed – it's table stakes"
Don't be a mid. Read the full report with dedicate microsite pages for the following:
---
🏗️ Test Flights - Builders Gotta Build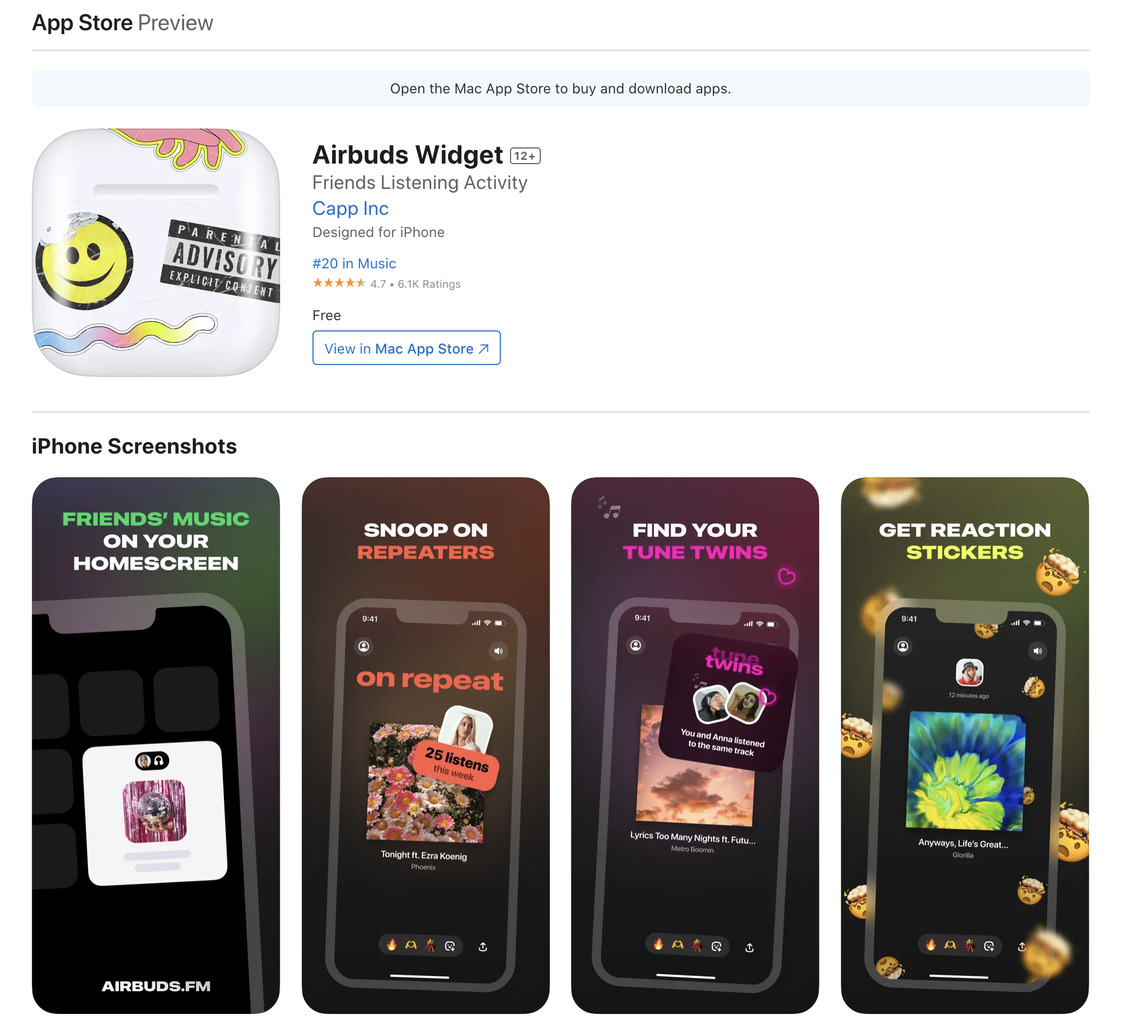 Airbuds. Social Consumer is making a comeback! There's plenty to explore, but the team at Cappuccino recently released Airbuds, one of the best apps I've seen in a while. What does it do? It adds a social network layer to your music playlists, allowing you to connect with your friends, discover, and share your favourite jams. If you're a music enthusiast, you're going to love it. Speaking of music-based social networks, the idea of connecting with your close friends through an AirPods app that combines music, social connections, and personal well-being has been on my mind for a while. Although the pandemic slowed things down, I was actively working on two products that leveraged the Spotify API and user base: Pump Up The Jam (which I couldn't get to product-market fit in a crowded wellness market, but big thanks to Simon who helped build it) and Felix.fm (though customer development hit a few snags as people are often very private about their daily morning routines - I'll share more on this topic one rainy vancouver day).
The new @theoasisAI app is beautifully simple and useful. Hit record, ramble, and it summarizes what you said in several different formats. Super handy for writing an email. blog post, or social content. Download the Oasis TestFlight iOS Beta now.
Stops is a humble endeavour to deepen your love with Photography. Forget about overlay grids, photographic rule books and cameras with 100's of knobs. These are not essential. What you need is a camera that makes you fall in love with the process. Download the Stops TestFlight iOS Beta now. Created by eff.
The shutdown of Zenly by Snap is likely to pave the way for new and exciting social consumer apps that are both beautiful and playful. I have a strong feeling that France will emerge as the next Social Consumer hotspot.
Are you currently working on any innovative ideas or products, and do you need some extra beta testers or feedback? Let me know!


---
Social Impact + Climate Tech
Do you want to transition to climate work. Unsure what or where to look? Here are two brilliant posts from Nan Ransohoff. How to find a job in climate and a mental model for combating climate change.
Shares:
Mill offers a kitchen bin that dries, shrinks, and de-stinks leftover food, eliminating food waste. Matt Rogers, a former Apple engineer and co-founder of Nest, is using his passion for climate challenges to fuel a new company called Mill that aims to turn food waste into chicken feed. They just came out of stealth mode with a $100 million investment from Prelude Ventures, Lowercarbon Capital, Google Ventures, Energy Impact Partners, and Breakthrough Energy Ventures. Mill has 100 employees. Its headquarters are in San Bruno, Calif., and its R&D facility is in Seattle. Press Release, or visit https://mill.com/ for more details.
Crusoe is on a mission to align the future of computing with the future of the climate. In layman's terms, green bitcoin mining via flaring. I first learned about them by watching an insanely high-quality YouTube video produced by Goldman Sachs.
Government greenwashing? In Australia's Outback, a controversial cash crop is booming: Carbon.
---
Gen X - Curious about what kids are really doing online?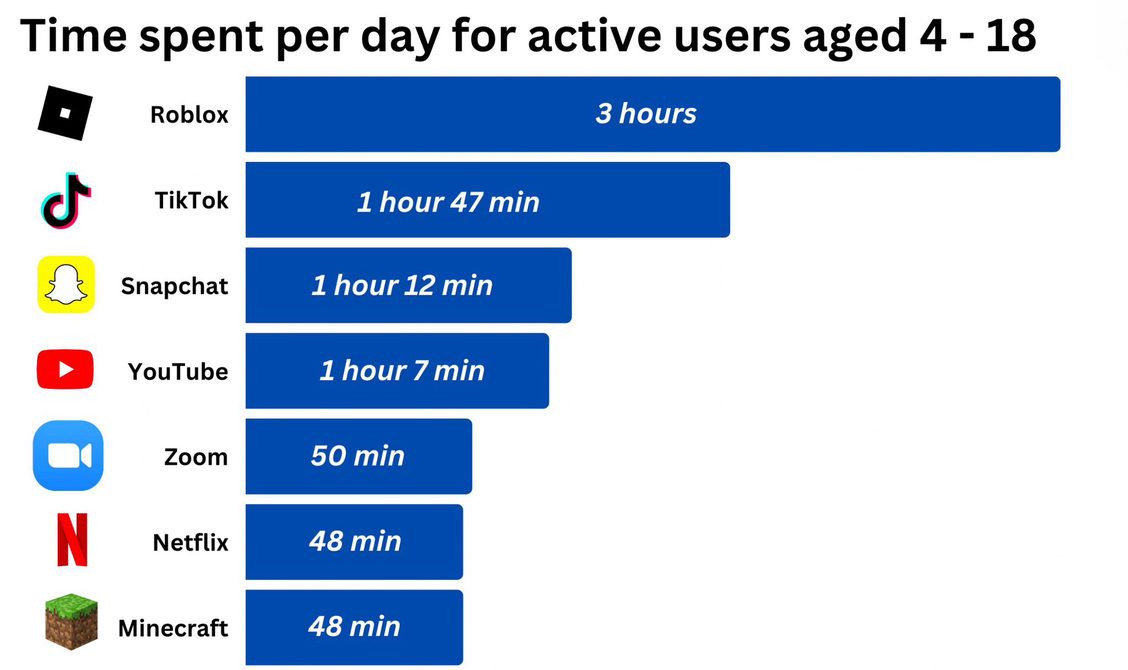 If you're a parent and want to better understand what your kid is up to online, particularly in terms of video content, social media, and education, and establish some guidelines, then this report from Qustodio is for you. Some takeaways:
This report sheds light on the online activities that children worldwide are most engaged in.
In the coming years, the challenge will be to strike a better balance between screen time and family time.
Addressing the ongoing tension between screen time and family time will remain a key priority.
Families are playing an increasingly active role in their children's digital experiences.
Ensuring children's online safety requires a collective effort from parents, educators, and policymakers.
The popularity of platforms like Roblox and YouTube is truly remarkable! Or. at least I found it nuts!
---
China and India Are Poised to Become the Next Global Powerhouses
Incredible as it may seem, India now boasts over 750 million internet users, up from nearly zero just a decade or so ago. China, the world's most populous country now has over 1.03 billion internet users, which is more than triple the amount of the third-ranked United States, with only around 307 million internet users.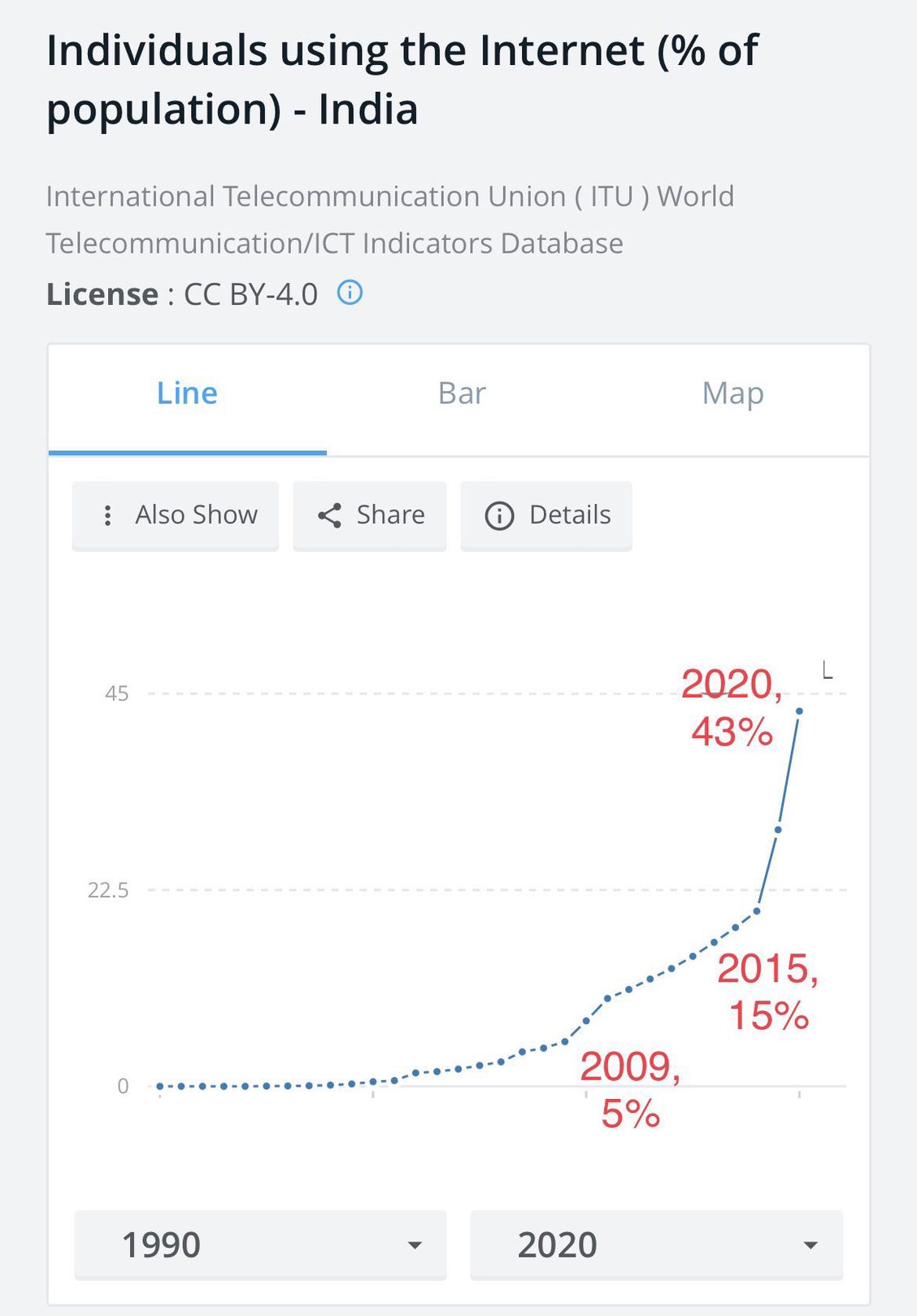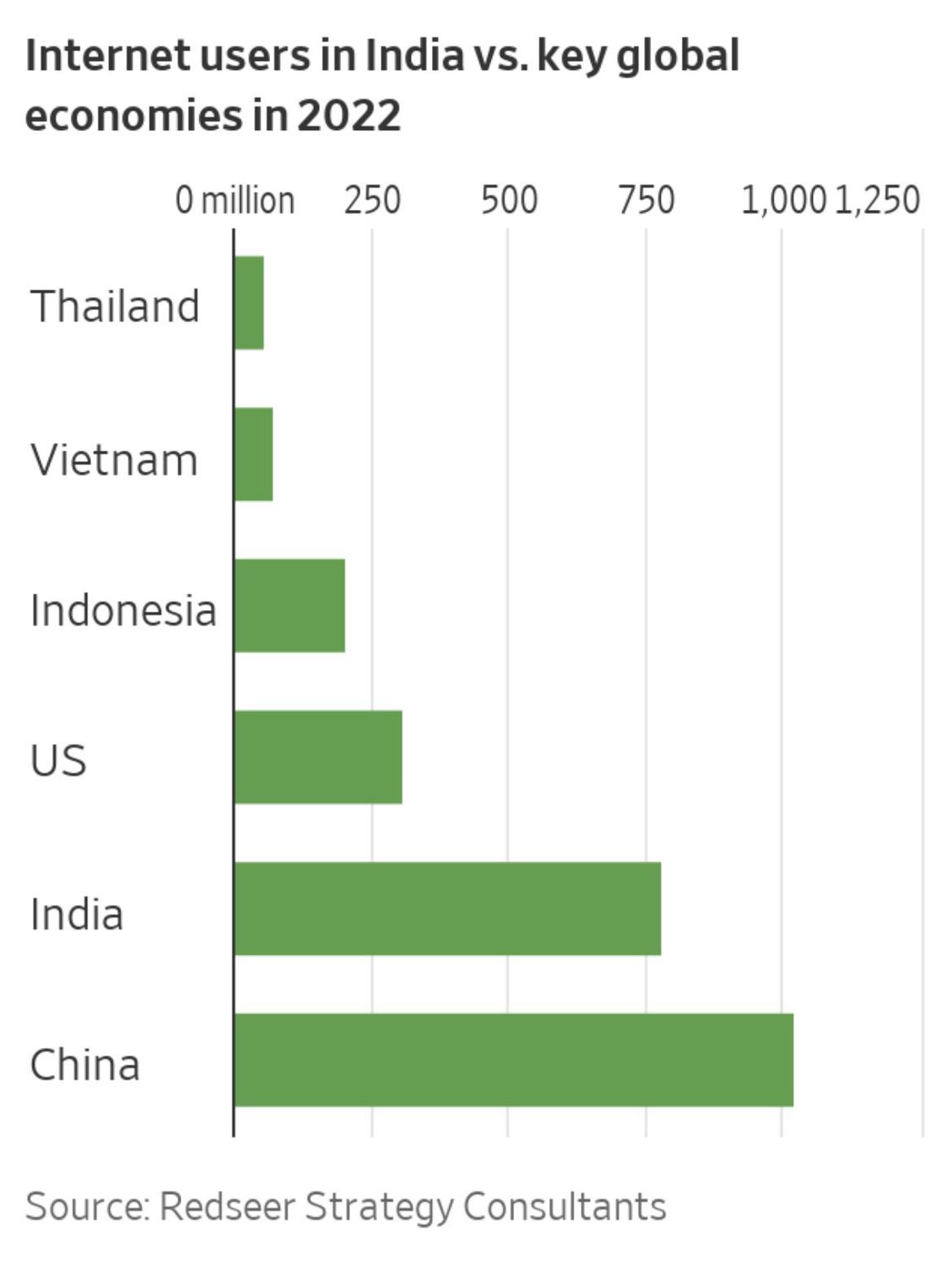 ---
Interesting Links
A curated list of interesting content from the future, IRL, and across the web:


"seaplanes that would fly less than 100 feet off the ground and carry 90 tons of cargo more than 6,500 nautical miles"
---
Questions or Quotes Swirling in My Head
"Every Solopreneur I know faces similar struggles: Fears of irrelevancy, feeling fraudulent, impostor syndrome, wondering if they are "good enough", chasing other people's success, yo-yo'ing confidence, etc. In a weird twist, this is what keeps them driving forward, too." - Justin Welsh
"As an artist, I've done research in all sorts of libraries, large and small. Whenever I hit a new one, I search the catalog for personal diaries, the more raw and homespun the better" - Kristin Posehn
"Never take your gifts for granted, move away from anyone who does. They're not for free, they're not accidental". Goethe said, 'What we nurture in ourselves will grow, that is nature's eternal law.' Amid the distractions, your gifts are waiting for your attention. Believe in them.
---
Fin
Thanks for reading. What are you working on these days?


Reply if there's anything specific you'd like to see. And please forward to 1 person that might find it valuable! Have a great week!


Kenny